AN ALL-NEW EPISODE OF SOUTH PARK PREMIERES THURSDAY, OCTOBER 31 ——– All-New Season 23 Episodes will be Available to Stream in HD Exclusively on southparkstudios.nu on March 24, 2020 ——– NEW YORK, October 28, 2019 – It's the Tegridy Farms Halloween Special in an all-new episode of TEGRIDY FARMS titled, "Tegridy Farms Halloween Special" airing […]
Do you see dead celebrities? Watch the "Ghosts & Ghouls" collection now.
We've whipped up a gourmet collection episodes that would make any foodies mouth water… and how about we top it off with a little Crème Fraîche. Watch the "Food Fight" collection now.
AN ALL-NEW EPISODE OF SOUTH PARK PREMIERES THURSDAY, OCTOBER 17 ——– All-New Season 23 Episodes will be Available to Stream in HD Exclusively on southparkstudios.nu on March 24, 2020 ——– NEW YORK, October 14, 2019 – Cartman has a heart attack in an all-new episode titled, "Let Them Eat Goo," airing on Thursday, October 17. […]
The world is a crazy place! Check out the "World Affairs" collection now
SOUTH PARK REACHES 300TH EPISODE ON THURSDAY, OCTOBER 10 ——– All-New Season 23 selected Episodes clips will be Available to Stream in HD Exclusively on southparkstudios.nu on March 24, 2020. ——– NEW YORK, October 7, 2019 –The show's creators celebrate the THIRD episode of Tegridy Farms in the episode titled, "SHOTS!!!" airing on Thursday, October […]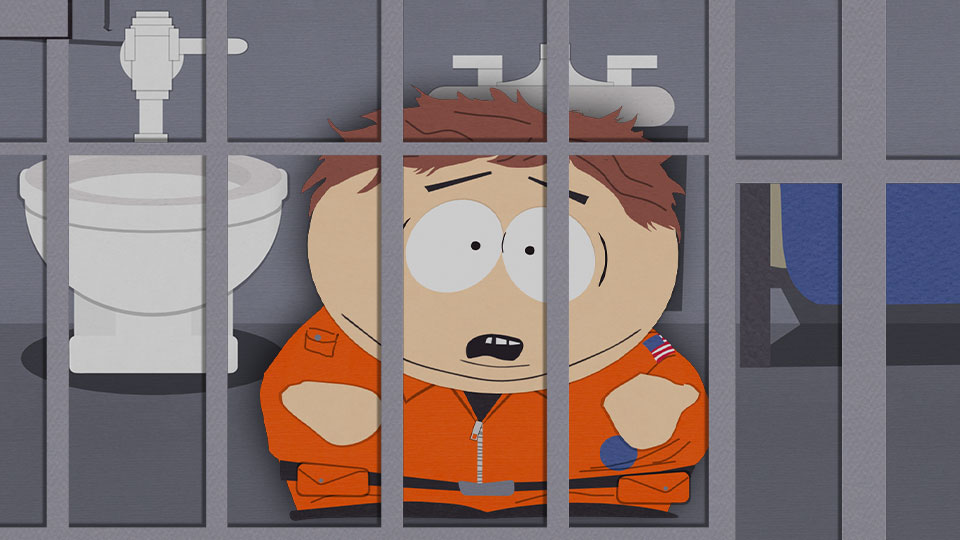 Remember when Cartman was sentenced to Juvenile? Or the time Butters confessed to TPing a house and got arrested? And who can count all the times Randy's been arrested… I thought this was America!? Check out the Behind Bars collection now
AN ALL NEW EPISODE OF SOUTH PARK PREMIERES THURSDAY, OCTOBER 3 ——– All-New Season 23 Episodes will be Available to Stream in HD Exclusively on southparkstudios.nu on March 24, 2020 ——– NEW YORK, September 30, 2019 –Randy sees an opportunity for TEGRIDY in China in the newest episode of South Park titled, "Band in China" […]
Celebrate the Season 23 premiere and the return of Tegridy Farms. Check out the Grass is Greener collection now
SOUTH PARK SEASON 23 RETURNS WITH NEW EPISODES ON THURSDAY, SEPTEMBER 26 ——– All-New Season 23 Episodes will be Available to Stream in HD Exclusively on southparkstudios.nu on March 24, 2020 ——– NEW YORK, September 24, 2019 –Randy fights against home-grown in the season 23 premiere of South Park titled, "Mexican Joker" airing on Thursday, […]