The 2016 election, trolls, and what's next for season 21!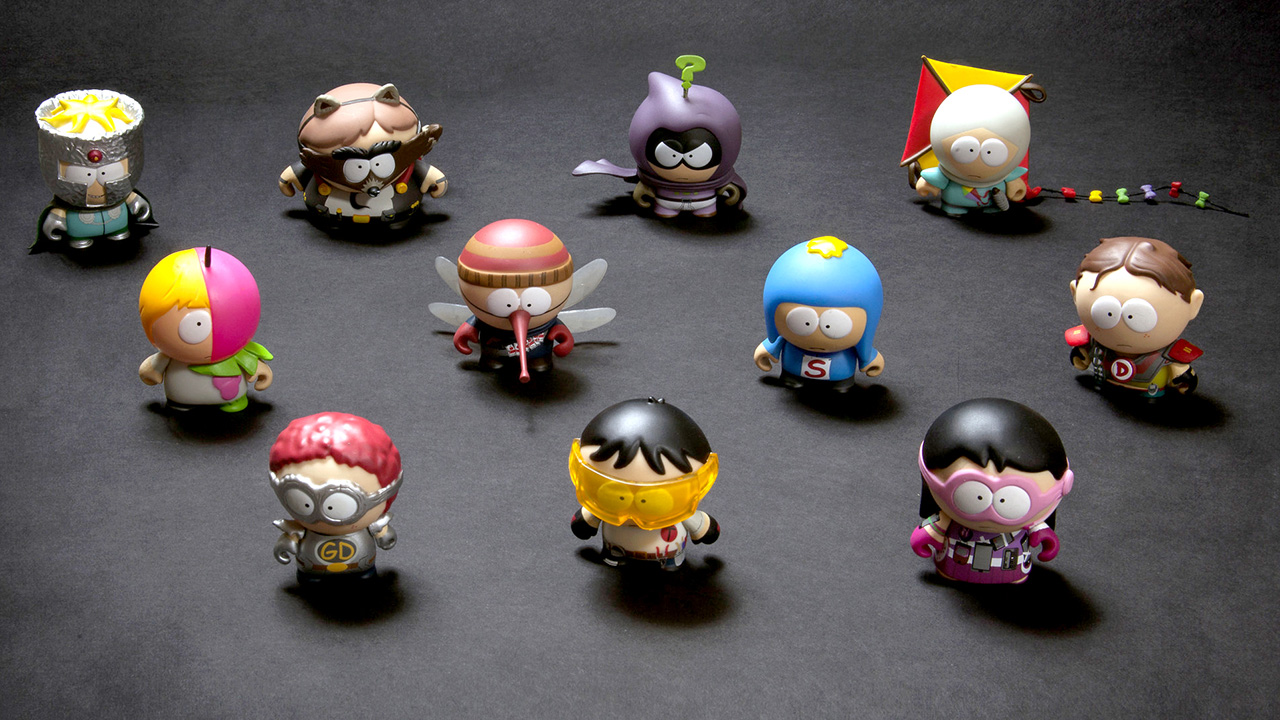 Coon and Friends Alert! Get your Coon and Mysterion 6" figures now from KidRobot!
We've partnered with Loot Crate to bring you this official, special edition crate.
If you weren't able to make it to San Diego Comic-Con to experience #SouthPark20, we have you covered with video from Matt and Trey's panel and images from the #SouthPark20 experience!
They may not always be smart, reasonable, or even sober. But they are always the dads of South Park! Check out this tribute to the wonderful father figures of the quiet little mountain town. Enjoy our Dads and Grads collection!
Fan Question: I don't think I've seen Sparky since he ran away in season one. Did he run away for good?
According to internet rumors… Craig's parents aren't really his genetic parents. We can neither confirm nor deny this, but here are the reasonings behind the theory.
Fan Question: What's the deal with Towelie? Answer: What's not to understand about Towelie? Towelie is a self aware genetically enhanced RG400 smart towel created by Tynacorp's Zytar in order to spy on humans. One day he got high and just sort of wandered off… From the writers: Towelie was originally created on a houseboat […]
Fan Question: I remember an episode where we see Kenny being reborn as a baby. But I can't seem to find it. What was it??? Answer: We got ya dude! There's been a few instances where Kenny's been shown as a baby, but as far as actually being REBORN — there's two: Most recently, we […]
Question: How do you come up with the episode names? Is it already determined before production, or do you make up the title in the middle of that episode's production? Answer: That's an awesome question. Much like the show itself, nothing is ever locked before production starts. So name changes do frequently occur in the […]